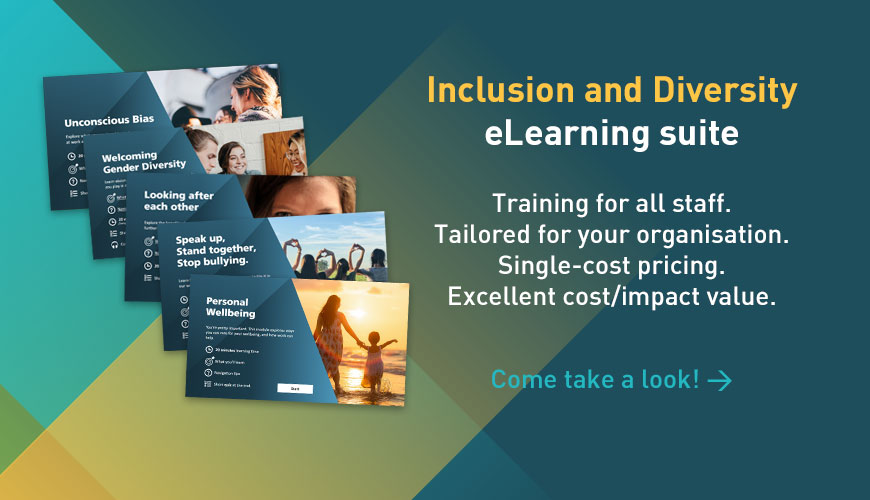 Is part of your work encouraging a workplace culture where staff are respectful, welcoming and accepting of each other? If so, you might like to consider adding expectation-setting eLearning to your work programme. This is an easy way to get the ball rolling with all staff, and core eLearning can serve as a great anchor point for future work.
Each module would be customised with your brand, values and updates, with no yearly subscription or ongoing costs. They're a great way to start your culture journey, cement your gains and lift the profile and importance of diversity and inclusion at work.
For example, these five modules could build up an 'inclusion suite'. Being five modules you'd also benefit from volume pricing, making the cost of all five forever for all staff, the same as sending a couple of dozen managers to one workshop.
If this idea or any of these modules interest you, let me know and I'll send you a demo!