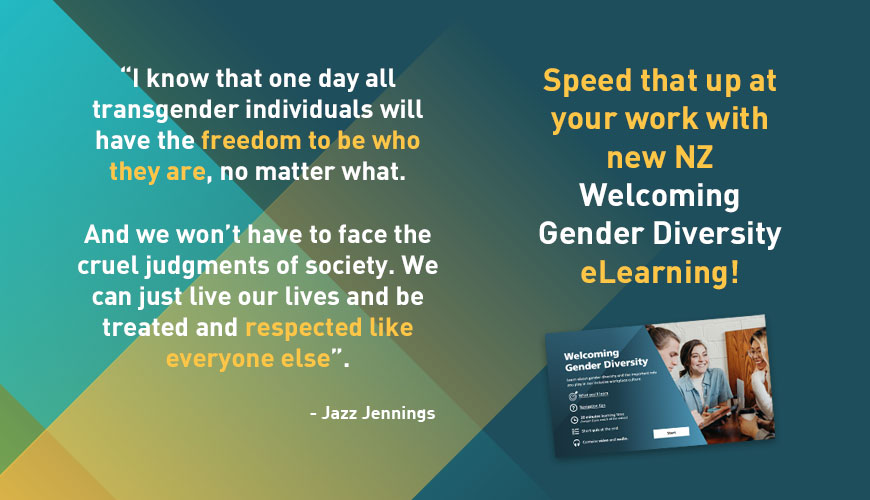 "I love the module and think that everyone (Aotearoa and beyond) could benefit from working through it!"
Come see why Diversity and L&D people have reviewed my Welcoming Gender Diversity eLearning with reviews like this!
More than six months in the making, I am really proud of what this course could achieve for equality, diversity and inclusion in the New Zealand workplaces. Come check it out and spitball some ideas about how it could work for your organisation.